Technical Information

Downloads

Proposition 65 Declaration

RoHS Compliance Declaration – Universal

REACH Declaration ECHA

CIT Switch Soldering Recommendations

CIT Relay Soldering Recommendations
Test Lab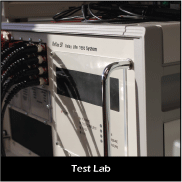 CIT Relay & Switch is the premier test lab for failure analysis and material testing, helping our customers solve their toughest problems.
Our aim is to establish long-lasting relationships with our customers by providing comprehensive technical expertise using our state-of-the-art electrical relay and switch testing lab. Providing accurate, concise solutions, we give our customers the best explanation about why their components perform the way they do.
The CIT Relay & Switch testing group relies on the extensive resources of our entire organization, using advanced tools and techniques.
For information about our product testing capabilities, please contact us directly at sales@citrelay.com.